Twitter Merch provides innovative means businesses and influencers use to market and sell merchandise directly through Twitter. As Twitter has evolved from a mere microblogging platform to a powerful marketing tool, it's more important than ever to understand how it can benefit your business. But just like any tool, Twitter Merch comes with its advantages and drawbacks.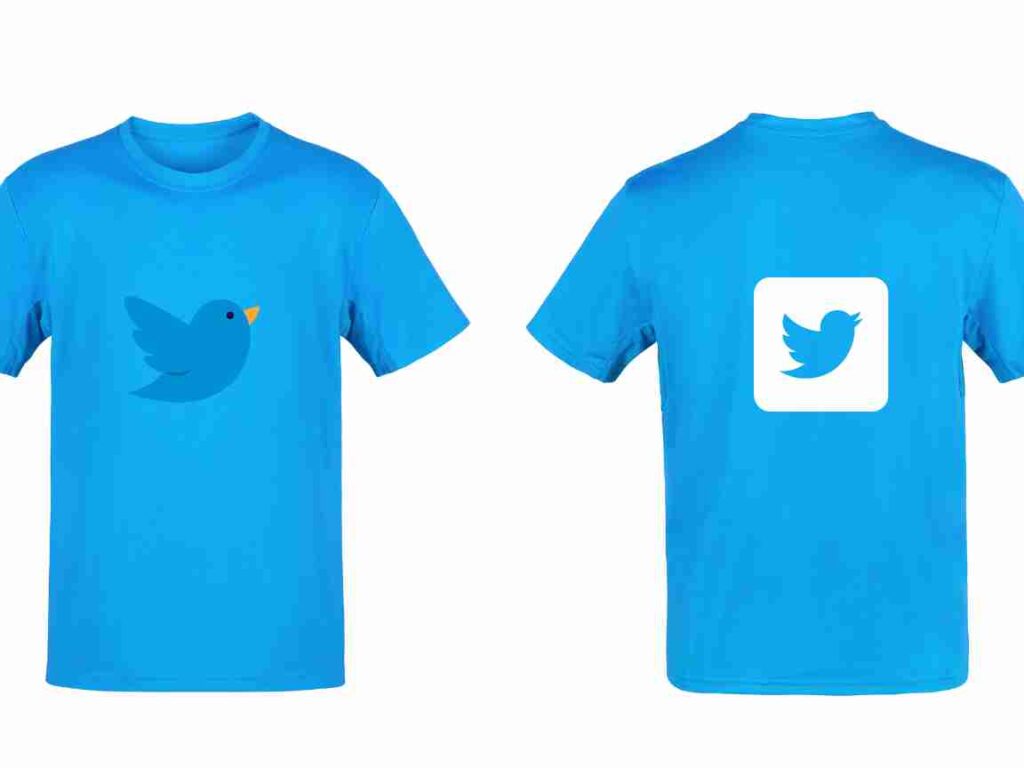 Why Offer Twitter Merch
Twitter Merch is a strategy used by businesses and influencers to leverage Twitter's user base, interface, and networking capabilities to sell their merchandise. This can take many forms, from a simple Tweet showcasing a product to more sophisticated methods like shoppable posts or affiliate marketing.
When executed correctly, Twitter Merch can be a game-changer. It can open up new revenue streams, increase brand awareness, and strengthen customer engagement. Shopify, for example, has successfully integrated with Twitter, allowing businesses to create and share products directly on Twitter. However, this setup requires a solid understanding of both platforms and a keen sense of what your audience wants to see.
On the flip side, Twitter Merch isn't a magic bullet. There's no guarantee that all products will be successful, and the strategy requires time, resources, and expertise. Plus, with Twitter's rapid-fire feed, it's easy for posts to get lost in the shuffle. Hence, striking the right balance between visibility and saturation is critical.
Where to Get Your Twitter Merch
When it comes to sourcing your merchandise for Twitter, you have a few key options. Your choice will largely depend on the nature of your business, the products you wish to sell, and the level of customization you desire.
In-House Production: For businesses that already produce their own products, using these goods as Twitter Merch is the most straightforward route. Whether it's custom-made clothing or unique artwork, your existing product line could serve as a ready-made inventory for your Twitter store.
Print-On-Demand Services: Services like Printful, Zazzle, or Teespring can be a fantastic option if you want to offer custom designs without investing in your own production equipment. You provide the designs, they handle the production and shipping. This eliminates inventory risk and upfront costs. However, these benefits come at the cost of lower profit margins and less control over production and delivery times.
Dropshipping: This involves selling products that you don't physically stock. When someone purchases a product from you, the order is forwarded to a third-party supplier who ships it directly to the customer. Platforms like AliExpress and Oberlo have made dropshipping relatively straightforward. While this model eliminates the need for inventory, it also comes with lower profit margins and less control over product quality and shipping.
Wholesalers: Purchasing from wholesalers or manufacturers allows you to buy products in bulk at discounted rates. While this can result in higher profit margins, it also requires more significant upfront investment and creates inventory risk.
Remember, whatever method you choose, the quality of your merchandise will directly reflect on your brand. Prioritizing quality and customer satisfaction is key to successful Twitter merchandising. Additionally, make sure your merch aligns with your brand image and resonates with your audience.
Top Print-On-Demand Services for Twitter Merch
If you've decided that print-on-demand (POD) is the right route for your Twitter Merch business, the next step is to choose a provider. The market is teeming with options, each with its unique offerings and advantages. Let's look at three of the top print-on-demand services that could be a good fit for your Twitter Merch strategy.
Printful

Printful has earned a reputation as a reliable and high-quality print-on-demand service. Known for its wide range of products from apparel and accessories to home and living items, Printful offers a multitude of possibilities for your Twitter Merch.
Pros:
Wide product range
Worldwide shipping
White-label service (your brand, not Printful, is highlighted)
Cons:
Higher base prices than some competitors, which could reduce your profit margins
Zazzle
Zazzle is another popular print-on-demand platform. What sets Zazzle apart is its focus on customization. Customers can not only choose the design but also tweak the color, size, and even the product material in some cases.
Pros:
Extensive customization options
Varied product range
Cons:
Less control over pricing compared to other platforms
Teespring (now Spring)
Teespring, now known as Spring, is an excellent choice for those just starting with print-on-demand. With its straightforward interface and no upfront costs, it's a favorite among entrepreneurs who want to test the waters of the Twitter Merch world.
Pros:
Easy to use, even for beginners
No upfront costs
Robust support and educational resources
Cons:
Limited product range compared to other services
Choosing a print-on-demand service comes down to your specific needs and goals. Some may prioritize a wider product range, while others may prefer a service that is more user-friendly. Whichever service you choose, make sure it aligns with your brand, appeals to your audience, and fits into your overall Twitter Merch strategy.
Wrapping Up
The world of Twitter Merch is an exciting prospect, it's a dynamic, innovative space where creativity meets commerce. Whether you're a brand looking to diversify your marketing channels, an influencer wishing to monetize your following, or a new entrepreneur ready to break into e-commerce, Twitter Merch can provide a unique opportunity.
Ultimately, the success of your Twitter Merch business will hinge on your ability to offer high-quality, relevant products, engage with your audience, and leverage the features and trends of the Twitter platform. It won't always be a smooth ride, but with careful planning and execution, it could become a profitable and rewarding extension of your brand.
So, are you ready to take the plunge and start your Twitter Merch journey?